IN THE CELLAR
We have a wide range of real ales from a variety of sources that we offer. You will find that we change our range frequently and you will be able to keep track of it all here.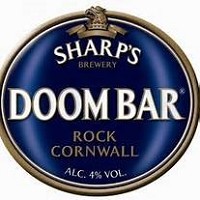 Doom Bar
abv: 4.0%
Brown & Hoppy
Doom Bar has achieved international cult status and is now the No.1 selling cask beer in the UK!

Where the river Camel meets the Atlantic Ocean on Cornwall's rugged north coast, a sand bank, centuries old, known as the Doom Bar protects and calms this beautiful estuary. Sailors respect the Doom Bar knowing it to be unforgiving if met with haste or arrogance.

Doom Bar the beer embodies many characteristics which make it worthy to carry the name of this natural wonder. It's distinctive aroma and balanced flavour set it apart from other beers taking unsuspecting first time drinkers by surprise with its moreish appeal.

Taste Notes Stuart Howe Head Brewer
"The aroma of Doom Bar combines an accomplished balance of spicy resinous hop, inviting sweet malt and delicate roasted notes. The mouth feel is a perfectly balanced and complex blend of succulent dried fruit, lightly roasted malty notes and a subtle yet assertive bitterness. The bitterness remains into the finish with dry fruity notes which implore the drinker to go back for more."

Awards
•Regional winner of the Morning Advertiser 'Great British Pub Supplier Award', 2009 and 2010
•International Beer Challenge World Top 50 Beer 2006
•Bronze medal winner, Publican Licensees Choice Awards, 2010
•International Beer Challenge 2011, Bronze
•International Beer Challenge 2012, Bronze
•PMA Publican's Choice Award - National Cask Ale brand 2013
•Taste of the West Award 2013, Bronze
• Brussels Beer Challenge 2013 - Pale & Amber Ale : Bitter, Bronze
•Taste of the West Award 2014, Silver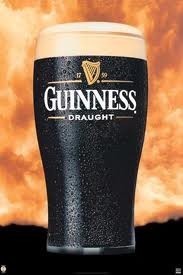 Guinness
abv: 4.1%
Black & Bitter
Guinness
Swirling clouds tumble as the storm begins to calm. Settle. Breathe
in the moment, then break through the smooth, light head to the
bittersweet reward. Unmistakeably GUINNESS®, from the first velvet sip
to the last, lingering drop. And every deep-dark satisfying mouthful in
between.
Pure beauty. Pure GUINNESS®.


Brewery Website