IN THE CELLAR
We have a wide range of real ales from a variety of sources that we offer. You will find that we change our range frequently and you will be able to keep track of it all here.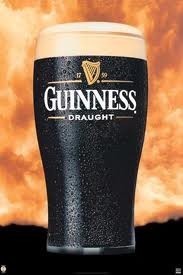 Guinness
abv: 4.1%
Black & Bitter
Guinness
Swirling clouds tumble as the storm begins to calm. Settle. Breathe
in the moment, then break through the smooth, light head to the
bittersweet reward. Unmistakeably GUINNESS®, from the first velvet sip
to the last, lingering drop. And every deep-dark satisfying mouthful in
between.
Pure beauty. Pure GUINNESS®.


Brewery Website